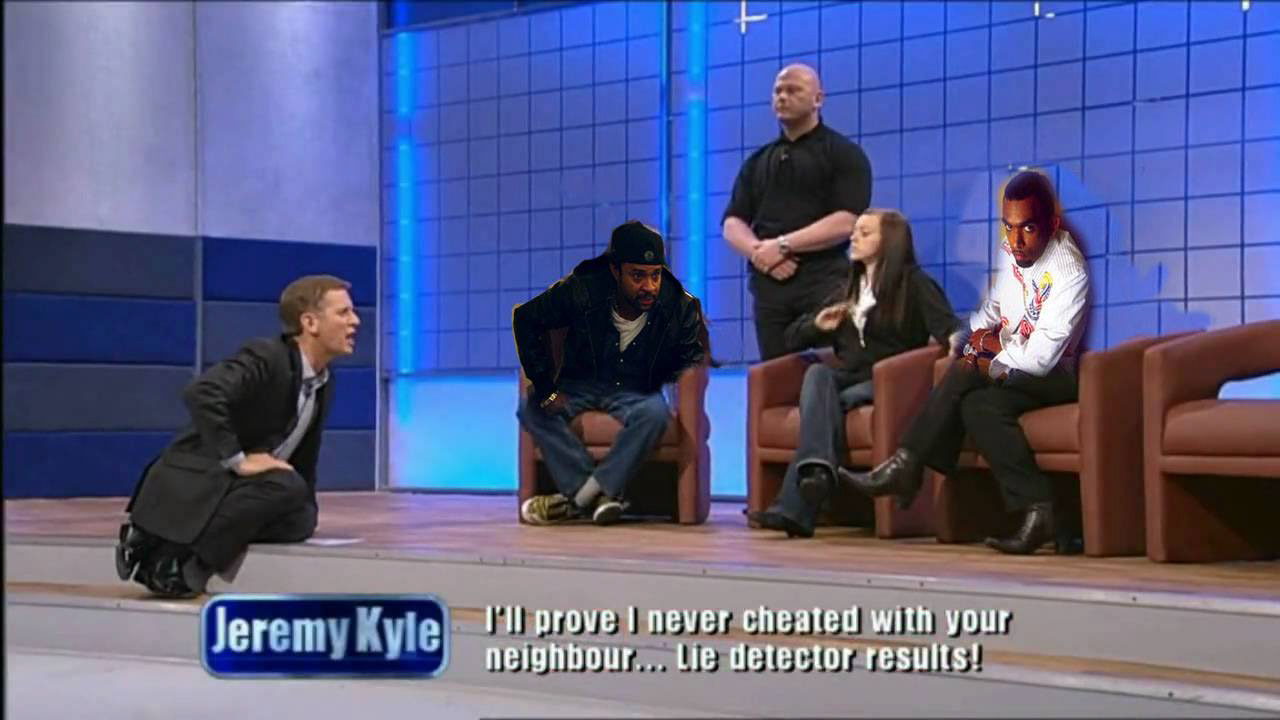 The DJ who goes by the name 'Shaggy' will appear on the daytime TV show this week. In the year 2000 'shaggy'  was caught by his girlfriend having sex with the girl next door, but in spite of being caught in the act, he has continued to deny that it was even him to this day.
The evidence will mount as she explains to Jeremy Kyle and the audience that she caught 'Shaggy' red handed creeping with the girl next door. A shocked Kyle was aghast when he heard that she caught them on the counter, the sofa, in the shower and she even caught the activity on camera.
But the show will reveal that in spite of the evidence the DJ still insists that it was not him.
The past 15 years has been marred by this incident and Shaggy's girlfriend called the Jeremy Kyle Show in a last ditch attempt to get to the bottom of what happened by making 'Shaggy' take a lie detector test.
Friend Rikrock is said to have stormed onto the sage encouraging 'Shaggy' to insist that it wasn't him, shouting
"You know she not gonna be worrying 'bout things from the past. But if she pack a gun you know you better run fast"
The results of the lie detector will be revealed on Tuesday mornings episode.