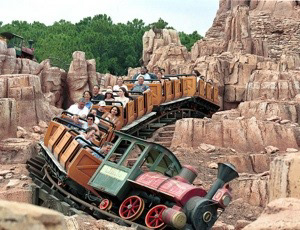 The HS2 route will be extended to a suburb of Bournemouth by 2021.
The announcement to be made in today's budget, will see the HS2 route diverted to take in dog walkers paradise Hengistbury Head in a shock move expected to add 2 hours to the journey time from London to Manchester.
The 50 billion link will include new carriages and track, with specialist rail consultants looking at track solutions to cope with the unique hilly terrain.
But the plans have been met with hostility by locals keen to keep the old trains which have been running since Neolithic times and are carved from stone and run on marram grass juice.
A typical local person said:
"I am against the plan, I thought the train worked pretty well, why can't we just keep things as they are?"
But the politician responsible for the decision said:
"HS2 is about spending billions. We asked the current operator of the 'noddy' service to come forward with a plan to make this route contribute to an endless spiralling moneypit, but they just kept harping on about the simple efficient service they have been running since 1965."
He added:
"This is the most ambitious and important project ever seen in Bournemouth, it will be an opportunity to connect our late iron age port with the city of London. we have had a lack of investment in the site since iron ore markets crashed with the roman invasion. This scheme will regenerate the area and create 22,000 jobs in complaints management alone.