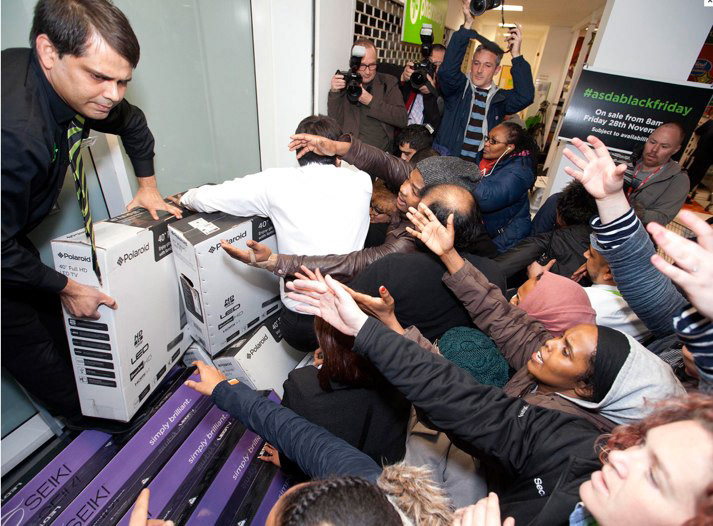 Fights have broken out in several UK supermarkets and major retail websites have crashed under 'huge demand' as British people desperately try to give thanks for their electrical goods.
Videos have emerged showing shoppers fighting in stores and clambering over each other amid scenes of mayhem, as they desperately try to thank the distributors of their favourite products.
The websites of major chains such as Boots, Game, Currys, Argos and Tesco Direct have experienced technical difficulties this morning as Brits frantically try to be thankful for goods including computer consoles and hair dryers.
Scotland Yard confirmed officers had been called to at least four stores in London, including in Willesden, Surrey Quays, Edmonton and Edgware, following frantic reports of crowd surges and scuffles as people fought to be the first to thank store managers and shelf stackers.
The Black Friday phenomenon has spread to the UK in recent years after becoming a big hit in the U.S., where traditionally people feel incredibly thankful on the first Friday after the Thanksgiving holiday.
Today is expected to be the UK's biggest day of thanks this year, with the majority of stores – both online and in the high street – inundated with messages and visits from grateful customers